2021 Patient and Community Symposium
Thank you for joining us at our 2021 Patient Symposium - our ninth symposium and our first offered both face-to-face and online. Thank you for your patience and for the wonderful feedback received about the quality of speakers and topics.  Please find the below clips for each speaker so you can watch each individually.
Dr Abiramy Ragunathan
Cancer Genetic Specialist, The Westmead Familial Cancer Service
Genetic testing – what every family affected by gynaecological cancer should know. Watch here.
Professor Penny Webb
Group leader – Gynaecological Cancers Group, QIMR
How to improve prognosis after ovarian cancer diagnosis – results from the OPAL study. Watch here.
Associate Professor Carlos Salomon Gallo
Head – Exosome Biology Laboratory
New hope for ovarian cancer screening tests following disappointment of findings from world's largest ovarian cancer screening trial in UK. Watch here.
Professor Andreas Obermair
Director of QCGC Research, UQCCR
Overview, update and what to watch. Watch here.
Montana O'Hara
PhD Candidate
Non-surgical treatment of endometrial cancer – patient perspectives. Watch here.
Dr Eva Baxter
Postdoctoral researcher
How is basic science helping implement a non-surgical alternative to hysterectomy for the treatment of endometrial cancer? Watch here.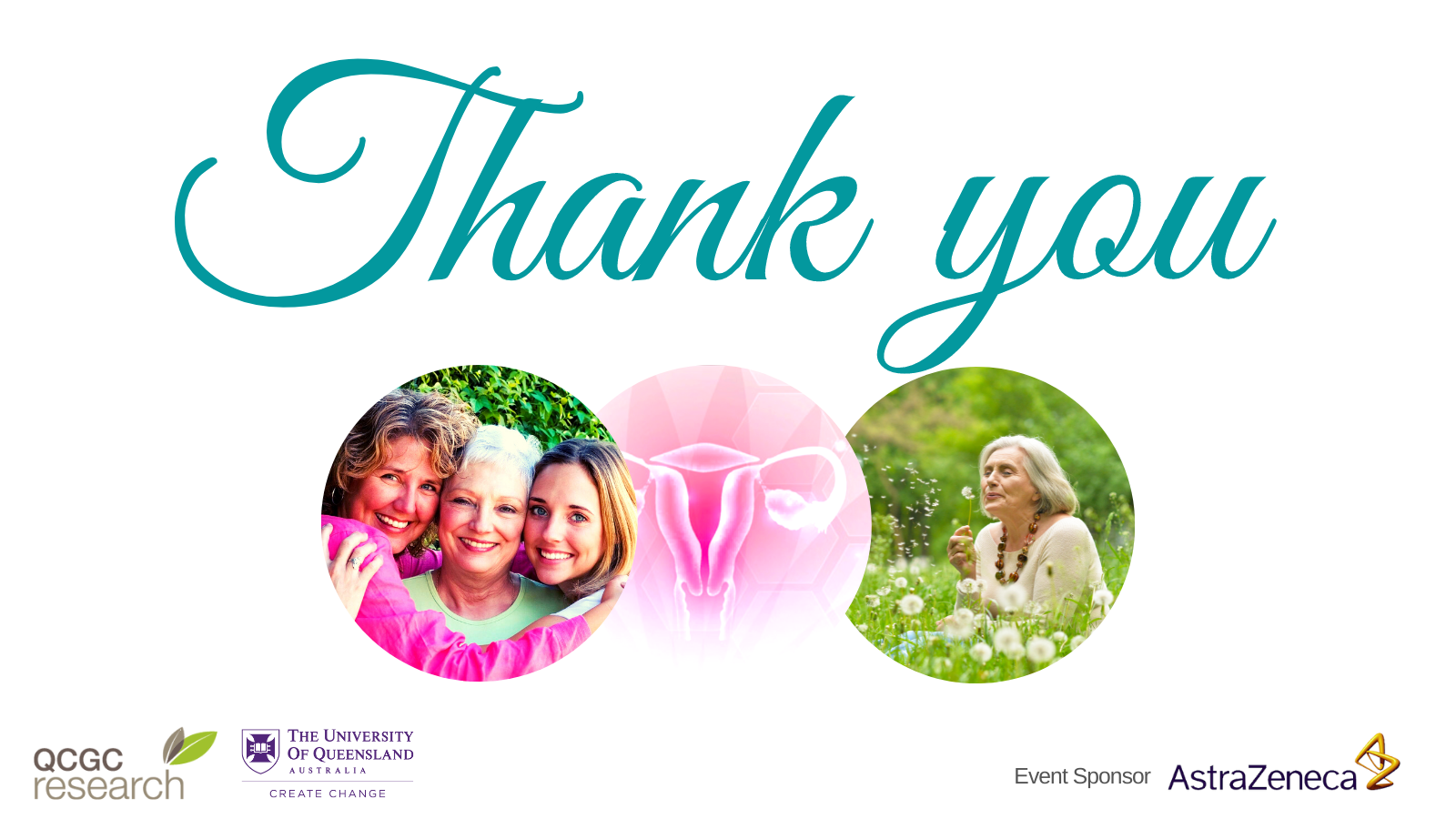 ---
Join us at the 2021 QCGC Research Patient & Community Symposium on Saturday 9 October from 9-11am to hear about the latest gynaecological cancer research developments from some of Australia's leading researchers. Scroll down to see the program at the bottom of this page.
OR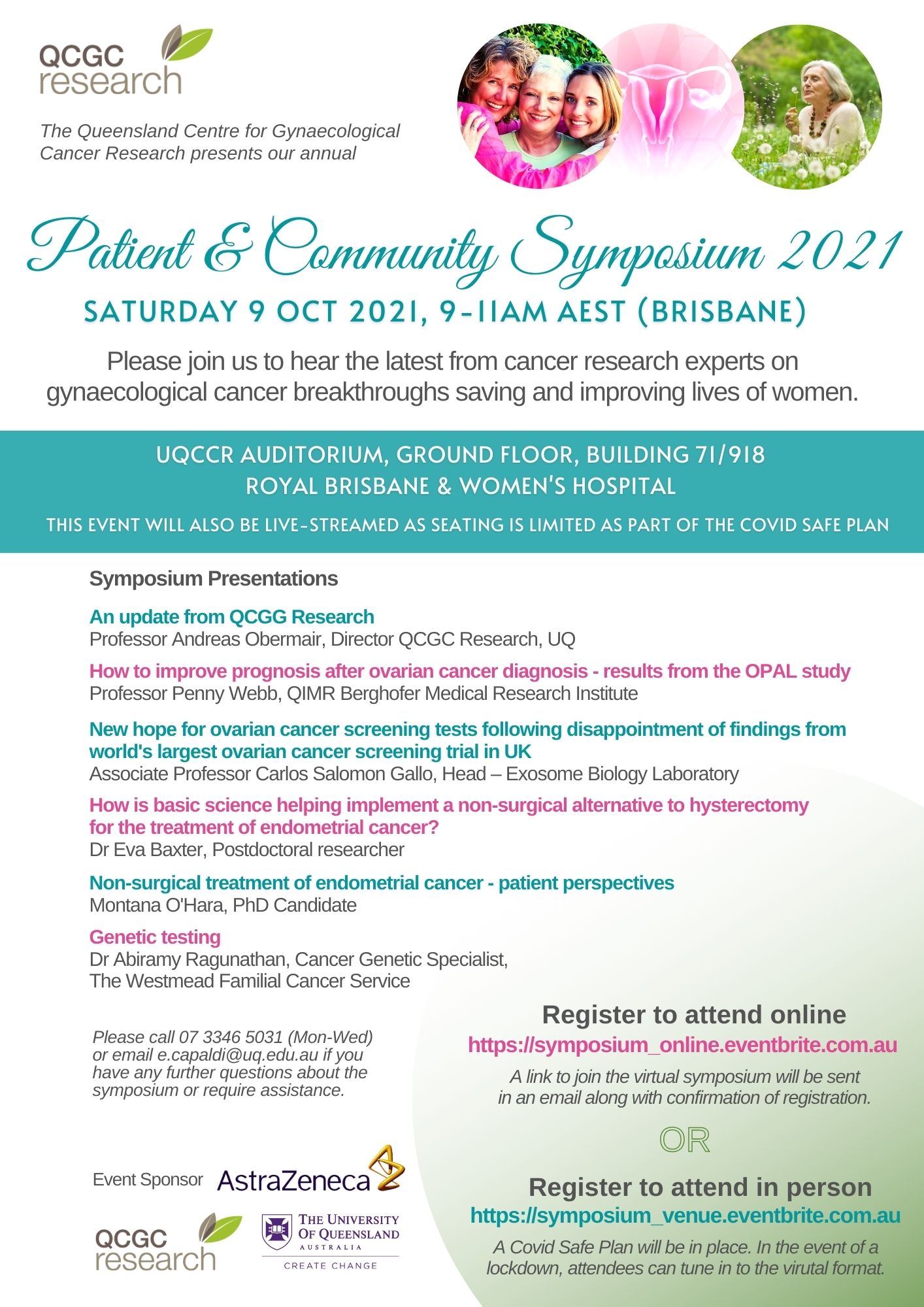 Venue Address
UQCCR Auditorium, Ground Floor, UQCCR Building 71/918, Royal Brisbane and Women's Hospital, Herston (refer to the purple circle on the below map) If you are catching a bus, the closest station is the RBWH Bus Station – see map below.
Parking
If you are driving there is the Cornerstone Parking Station located at 325 Herston Road, Herston. Please note payment will be required - on weekends it is a flat rate of $12. Refer to the map below for the exact location. This is the closest parking station to the venue. There's a link walkway from level 3 of the car park to ground level of the campus, not far away from the UQCCR Building where the auditorium is located.  Being a weekend, you may get lucky and find cheaper street parking around Gilchrest Avenue and Herston Roads.
We look forward to seeing you on Saturday and hope you enjoy the presentations. Access to the recording that will be made available next week, visit the QCGC Research website.
Please note, due to COVID restrictions, unfortunately we will be unable to provide tea and coffee on the day.