QCGC Research greatly values the support of leaders in our community. Our ambassador is the Lady Mayoress of Brisbane - Mrs Anne Quirk.
In 2013, QCGC Research was a grant of $20,000 from the Lord Mayor's Community Trust to cover the costs of establishing the feMMe Trial database.  We were honoured that Lady Mayoress Anne Quirk could attend in person and present the cheque to Professor Andreas Obermair, Director of QCGC Research.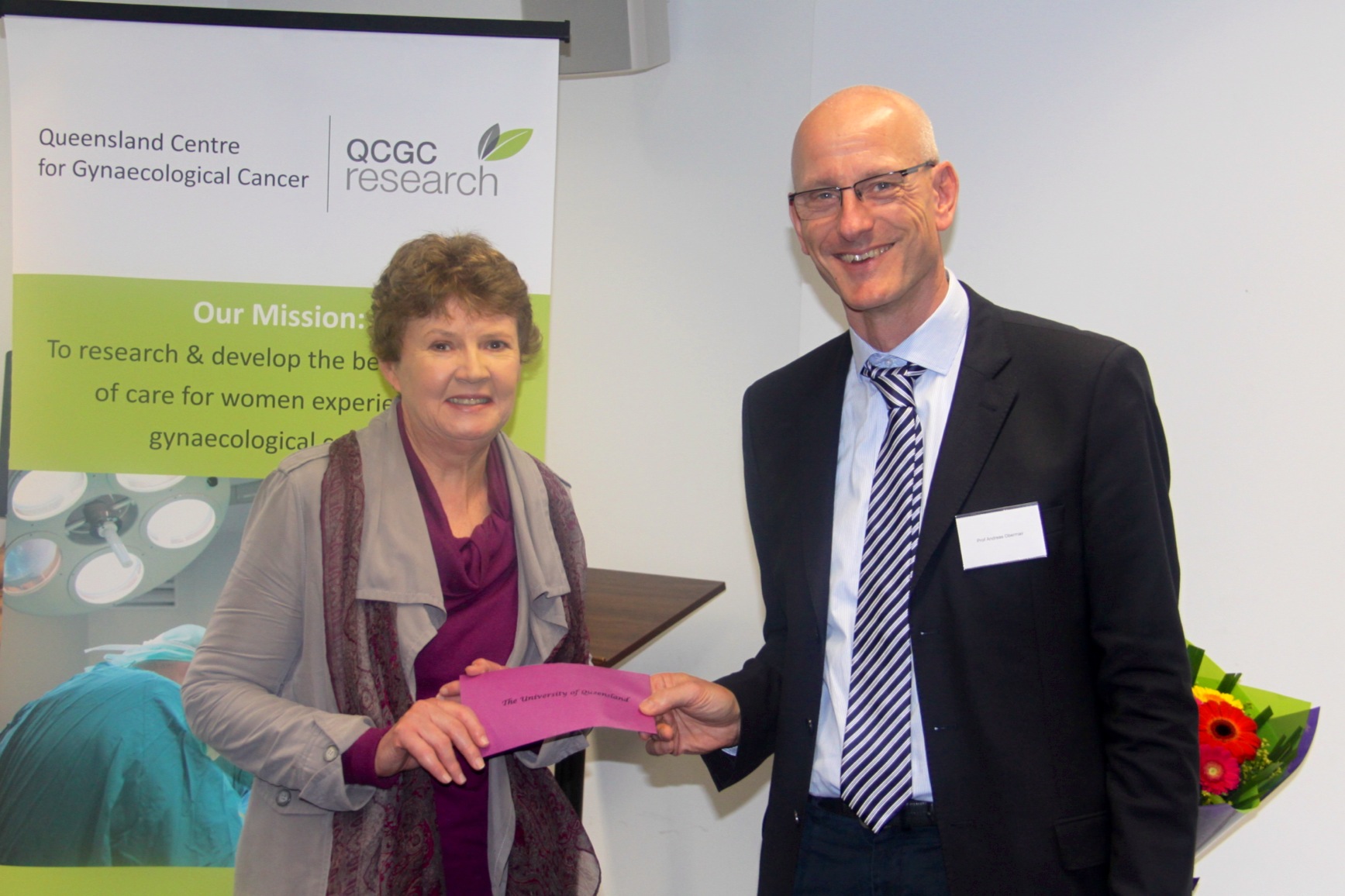 The Lady Mayoress Quirk has also attended The Battle Against Ovarian Cancer, now known as The Battle, since it first began in 2012.