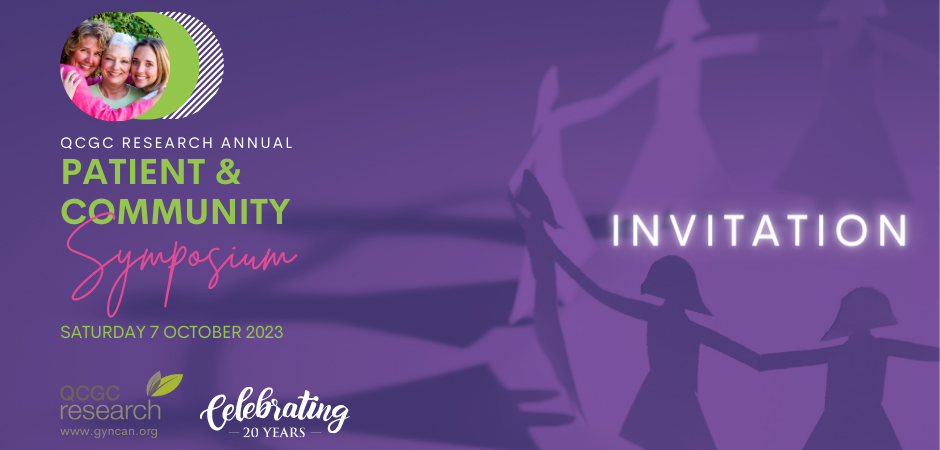 This year, QCGC Research celebrates its 20th anniversary. The highlight of our 2023 celebrations will be our Patient and Community Symposium to be held on Saturday 7 October at the UQ Mayne Medical School, in Herston. We have a great line up of speakers presenting in their areas of experience or professional expertise (details of topics are in the agenda below), and we look forward to celebrating and sharing our most recent achievements and successes since our 2022 Patient Symposium.

This year, the timing will be slightly longer, commencing at 9am and finishing at 2pm, as both morning tea and a light lunch will be included as part of our celebrations, along with a piece of anniversary cake which we will be cutting during lunch to commemorate this wonderful milestone.
Guests will also have the opportunity to take a self-guided tour of the historical Mayne Medical Building and the Marks-Hirschfeld Museum of Medical History either just before the symposium opens or during morning tea or lunch.
 
We are incredibly proud of the progress that the QCGC Research team is making to find kinder, gentler, and more effective treatments for women diagnosed with gynaecological cancer but we could not have made this progress without the involvement and support of our QCGC Research community - patients, staff members (past and present), donors, collaborators and other organisations and professionals who have been involved in our journey.
When:            Saturday 7 October 2023
Lunch:            9.00am to 2.00pm
Where:           ES Meyers Lecture Theatre
                       Mayne Medical School Building
                       The University of Queensland
                       288 Herston Road, Herston, 4006

Free parking will be available on the day in the UQ Oral Health Building, located next to Mayne Medical School. Access details will be provided closer to the event.
RSVP:            Please register here as soon as possible to secure your spot. Registrations will close on Friday 25 September or beforehand if capacity is reached. 

We hope you can join us Saturday 7 October 2023!
With sincere thanks to our event supporters GSK and Cherish Women's Cancer Foundation.
The event flyer and the agenda below can also be downloaded here as PDF if unable to read properly below.
Event Details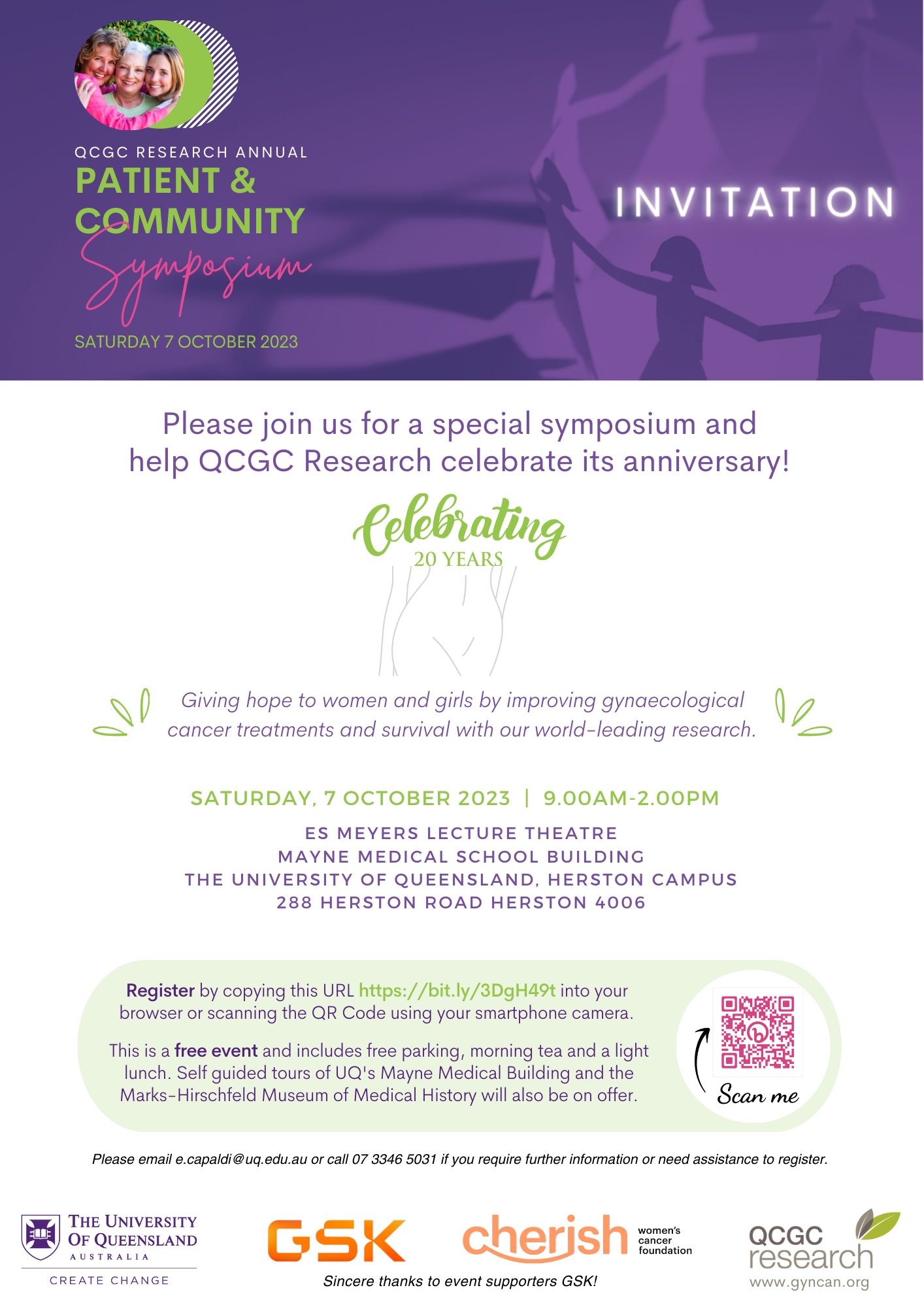 Agenda