In The Battle for five extra years of cherished life
A touching and personal reminder about why Cherish Women's Cancer Foundation's flagship fundraising event, The Battle, is so important to all women and their families whose lives have been devastated by gynaecological cancer.
This year, the Ovary Talented team members will return to the Cherish Battle with their heads held high, although they're missing the founding member and a star player in all their lives – Joanne – Wife to Bill, Mother to Krystle, Eli and Rachael and Nan to Ravello and Layla. Here, Joanne's daughters share why it's so important for their family to Battle again this year.
"Our Mum loved The Battle. Sick or not, she was the team organiser, the top fundraiser and she'd be the one making friends with everyone on the night," Rachael said.  "She'd get excited if she hit the volleyball over the net. For her, it wasn't about winning. It was about bringing everyone together and it was about celebrating that you'd got through." Krystle said people were drawn to her mum. "They'd tell her their stories. She would comfort others by sharing her own experience but didn't want people feeling sorry for her."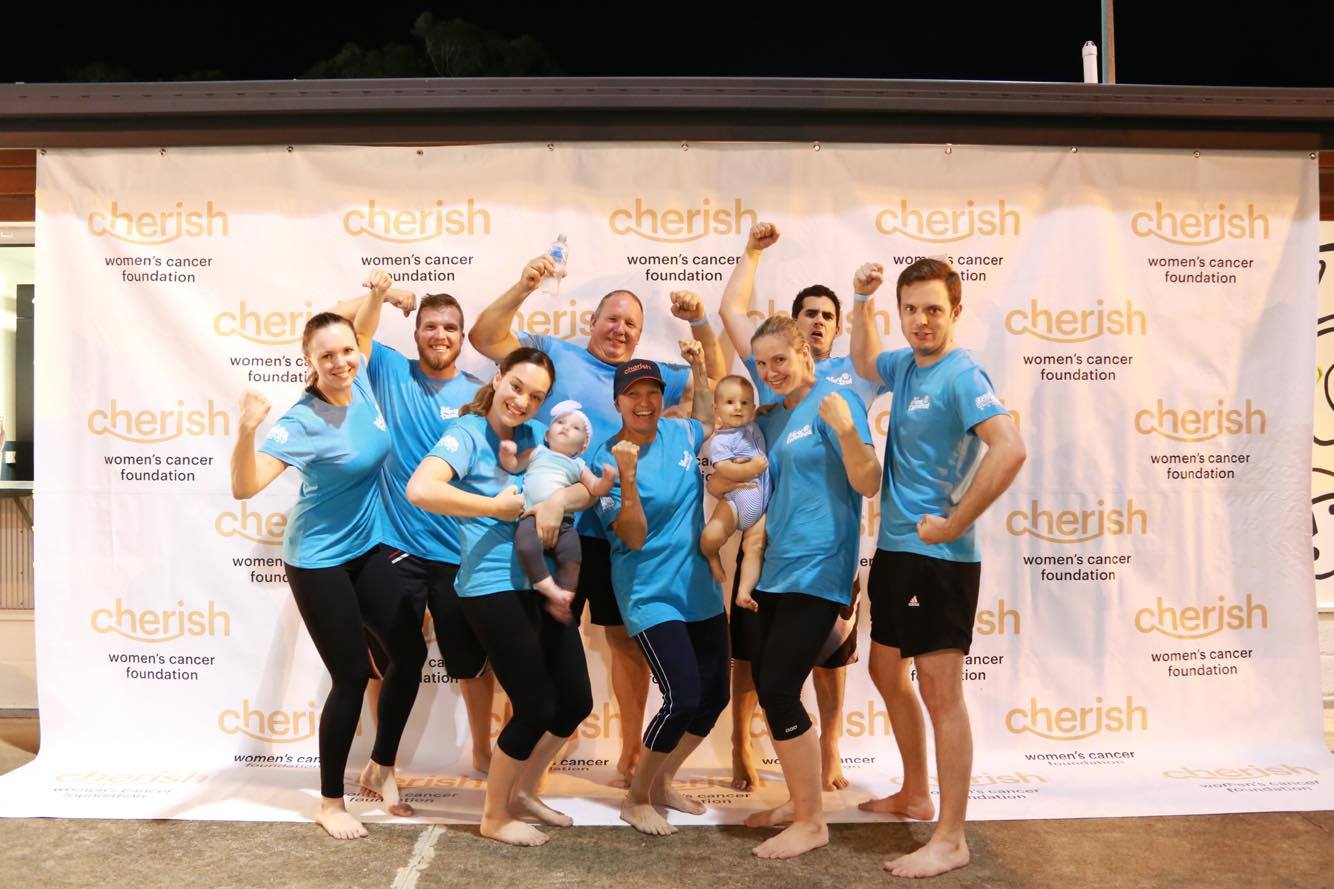 In 2011, Joanne was diagnosed with a rare endometrial cancer, which was later classified as ovarian cancer. It was a shock to her whole family. One morning, she was cooking breakfast for her husband Bill and preparing for work and the next minute she was doubled over in pain and on her way to the emergency department. In surgery, the doctors found a large tumour had consumed her lady parts and shot straight through to her bowel.
Joanne's daughters describe their mum as the most positive person and say it was this positivity that helped her and the whole family through her surgery and first rounds of treatment.
"People really didn't realise how hard she was doing it because she didn't want them to worry," Krystle said. "The first time, she left us with little doubt that she'd pull through." And pull through she did. After surgery and many rounds of chemotherapy, Joanne's CA-125 tumour markers declined until she was in remission. 
Almost five years later, Joanne planned a holiday to the United States and Alaska with her husband. Just before their departure, during a routine check, Joanne's cancer markers increased slightly. They went ahead with the holiday of a lifetime but on their return, her cancer markers had continued to increase and Joanne's doctors found more tumours, which they couldn't remove. She started chemotherapy again.
"The second time around was much harder on Mum, both mentally and physically," Krystle said. "Mid-way through, things looked positive, but it was not so at the end. Yet, she never stopped fighting or putting others first. She never lost her positivity or her grace."
By the end of Joanne's treatment, her markers were right back where they started and she was in a lot of pain. "Eventually, she was told it was time to go to hospital and that this time she probably wouldn't come home," Rachael said. "In hospital, Mum had accepted that her body was failing her. What worried her most was how her family was coping. Mum was an incredibly kind, generous and compassionate woman who would do almost anything for anyone. Cancer does not discriminate," Rachael said.
Rachael and Aron moved their wedding forward and into the hospital chapel so that Rachael's mother could be with them on the big day. It was Joanne's final wish to see her third baby get married. The next day she passed away with her family by her side.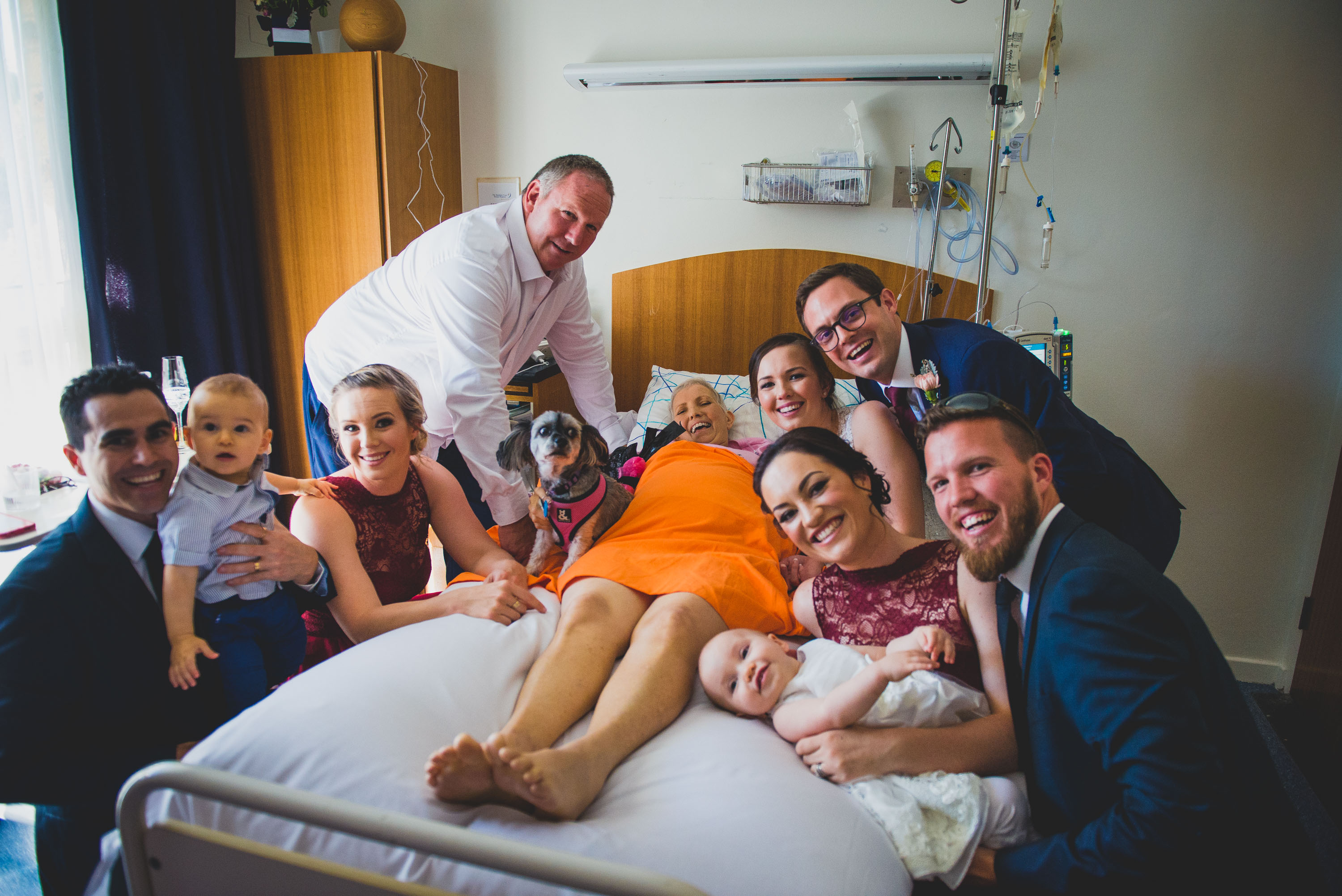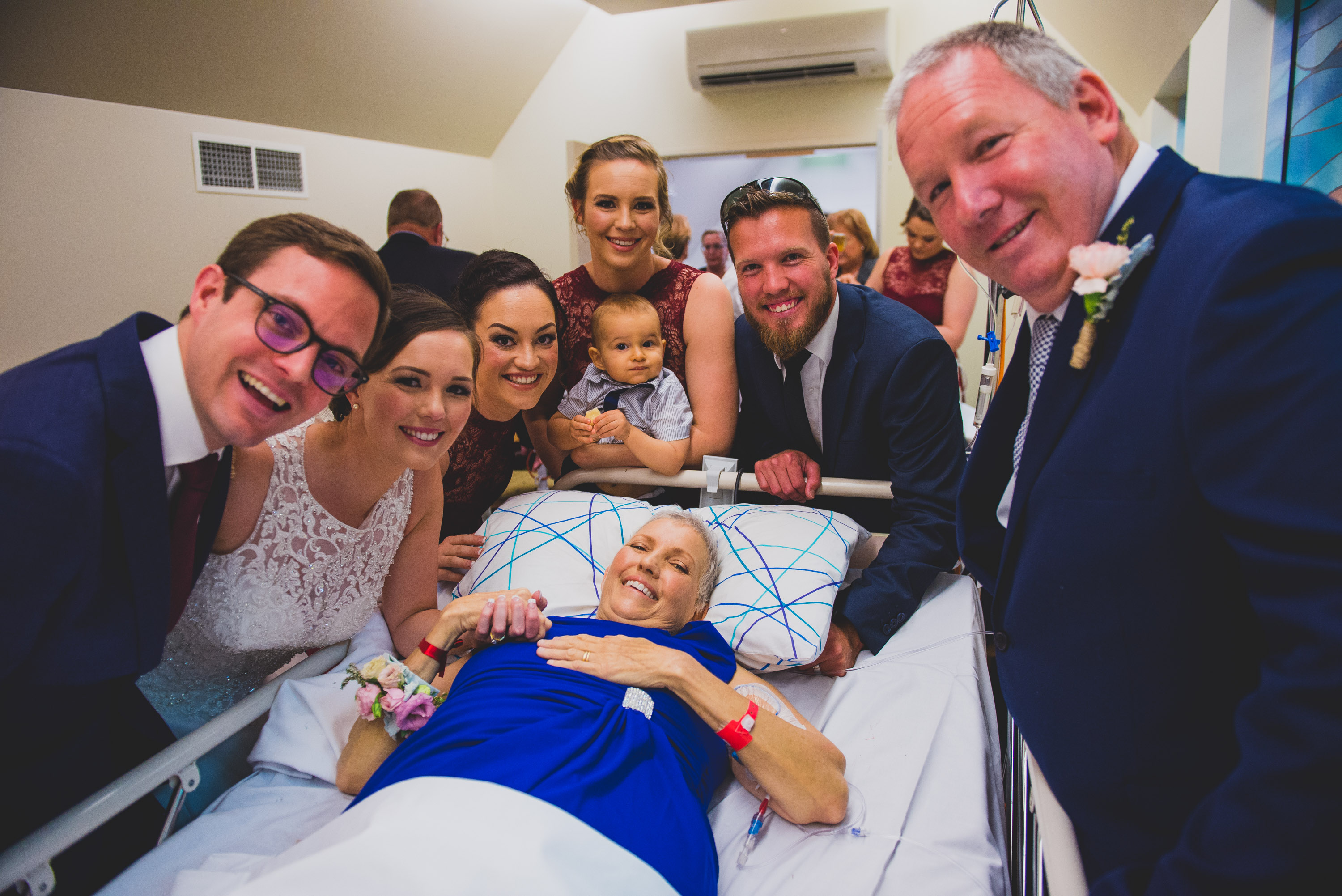 Krystle said her Mum always spoke highly of Cherish. "She had participated in research to help improve the understanding of any link between endometriosis and endometrial cancer. She found great support in Cherish and in Professor Obermair. She felt they had given her a greater quality of life. She believed that they gave her an extra five years with her family and they were five years that she cherished. In that time, she saw two of her children get married and welcomed her first two grandchildren into the world. That meant everything to her."
You might think that, after the passing of their beloved Mum, this family would take a year off. On the contrary, they're back in force, determined to do what they can to prevent other families from going through the pain and loss that they have suffered. They know it can't be done without help.
If you'd like to help Ovary Talented smash their fundraising goals, you can do so here: http://bit.ly/2CpAorU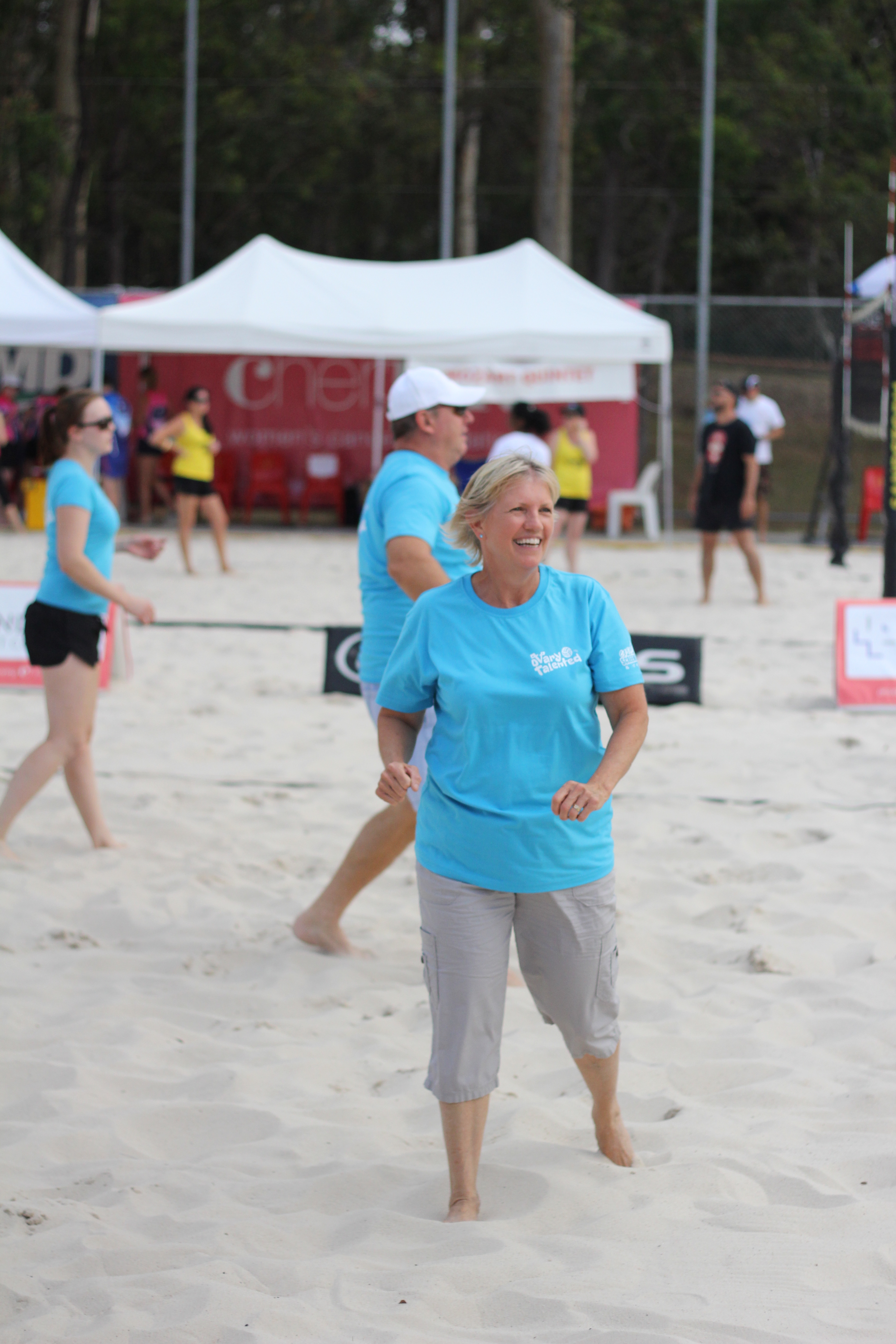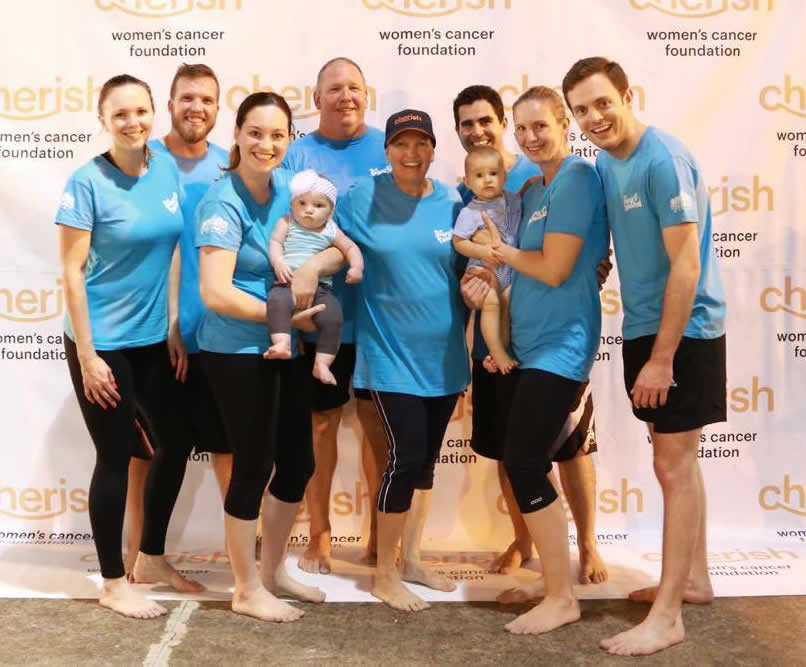 And if you'll be at The Battle this year, give this team an extra big hug. They'll need it. 
To register your own team in The Battle 2018, simply click here.