We're turning up the volume on gynaecological cancer
Forgotten, unnoticed, muted – these are common themes and words used by women diagnosed with gynaecological cancer (GC) to describe how they feel during their cancer journey.
"There have been some lonely and alone times where I have got quite frustrated with myself. There is plenty of support for breast cancer, but I found the network was not there for gynae girls." Mia S
The Queensland Centre for Gynaecological Cancer Research (QCGC Research) is an agile research team based at The University of Queensland's Centre for Clinical research (UQCCR), applying our research mission and giving women diagnosed with gynaecological cancer a voice and much-needed encouragement to speak loudly.
Gynaecological cancer patients are at the core of all planning, decisions and actions made by the research unit. This consumer-centric approach to research promotes and delivers much-needed positivity to patients recruited onto trials by helping women feel engaged and valued from early days of diagnosis, through their treatment program and beyond.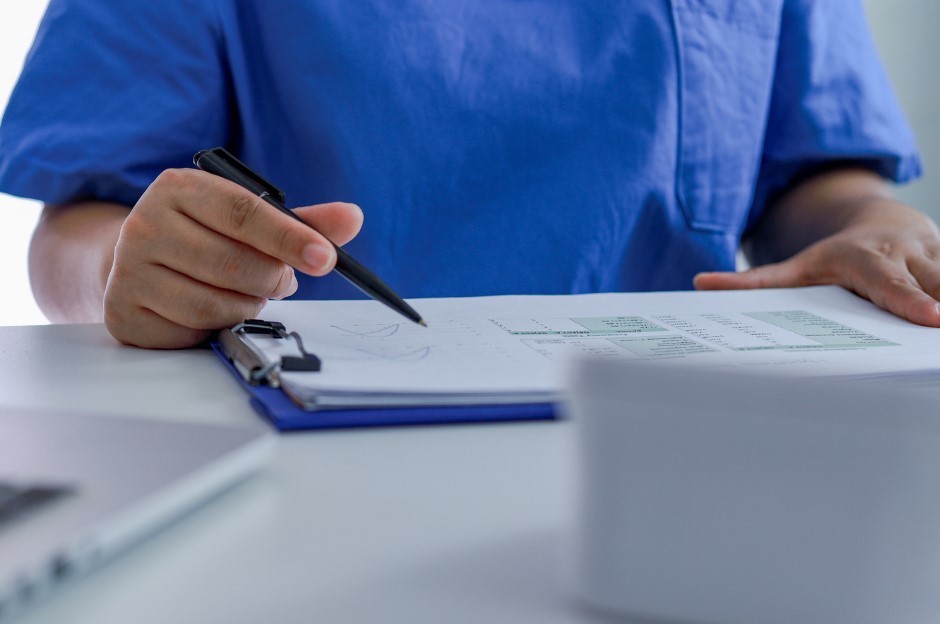 The early phase of patient engagement at QCGC Research is managed by clinical researchers who play an integral role in laying a strong foundation for a consumer centric approach. Most of the ideas for future research projects are sparked by questions, experiences and outcomes that are communicated through patient and clinical researcher interactions.
These early interactions highlight issues and gaps that require further attention and investigation in order to find better treatments for women with gynaecological cancer.
"I had no idea what the warning signs of this disease were. There is nowhere near enough education for women in regards to gynae cancer." Kim ovarian cancer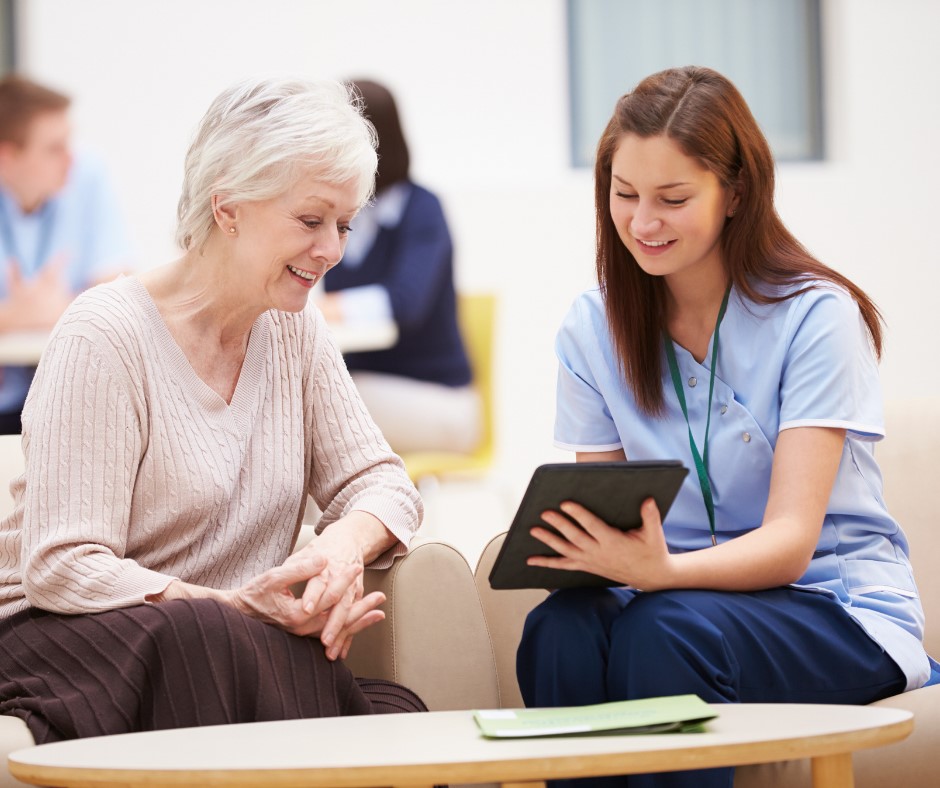 The next critical phase of patient engagement at QCGC Research is the recruitment of patients to trials and gathering of data. There are multiple touch-points during the course of a study where research trial staff make contact with patients. The touch-points are in person wherever possible but more likely to be over the phone (for geographical reasons or at the request of the patient). These interactions are led by researchers but driven by patients. The women being interviewed are encouraged to talk about their health, wellbeing, milestones and other issues key to the research program involved.
Another engagement activity implemented by QCGC Research over the past 10 years is the Annual Patient and Community Symposium. This event invites patients and members of their support network to attend an information session hosted by QCGC Research to learn more about the impact that research is having on the diagnosis, treatment and quality of life of women diagnosed with gynaecological cancer. A number of guest speakers are invited to present on a range of topics ranging from survivorship, health policy, new treatments, prevention and everything in between.
Not only do participants of the symposium have the opportunity to pose questions to speakers at the event but are encouraged to provide input into topics, themes and speakers for future symposiums. This feedback has continued to strengthen attendance and support for the event each year.
"It keeps cancer patients and their families informed with all the research results so far undertaken. I also feel knowledge equates to hope when life seems bleak. I appreciate all that you all do and your devotion to, hopefully, give cancer patients a better life." Symposium participant 2019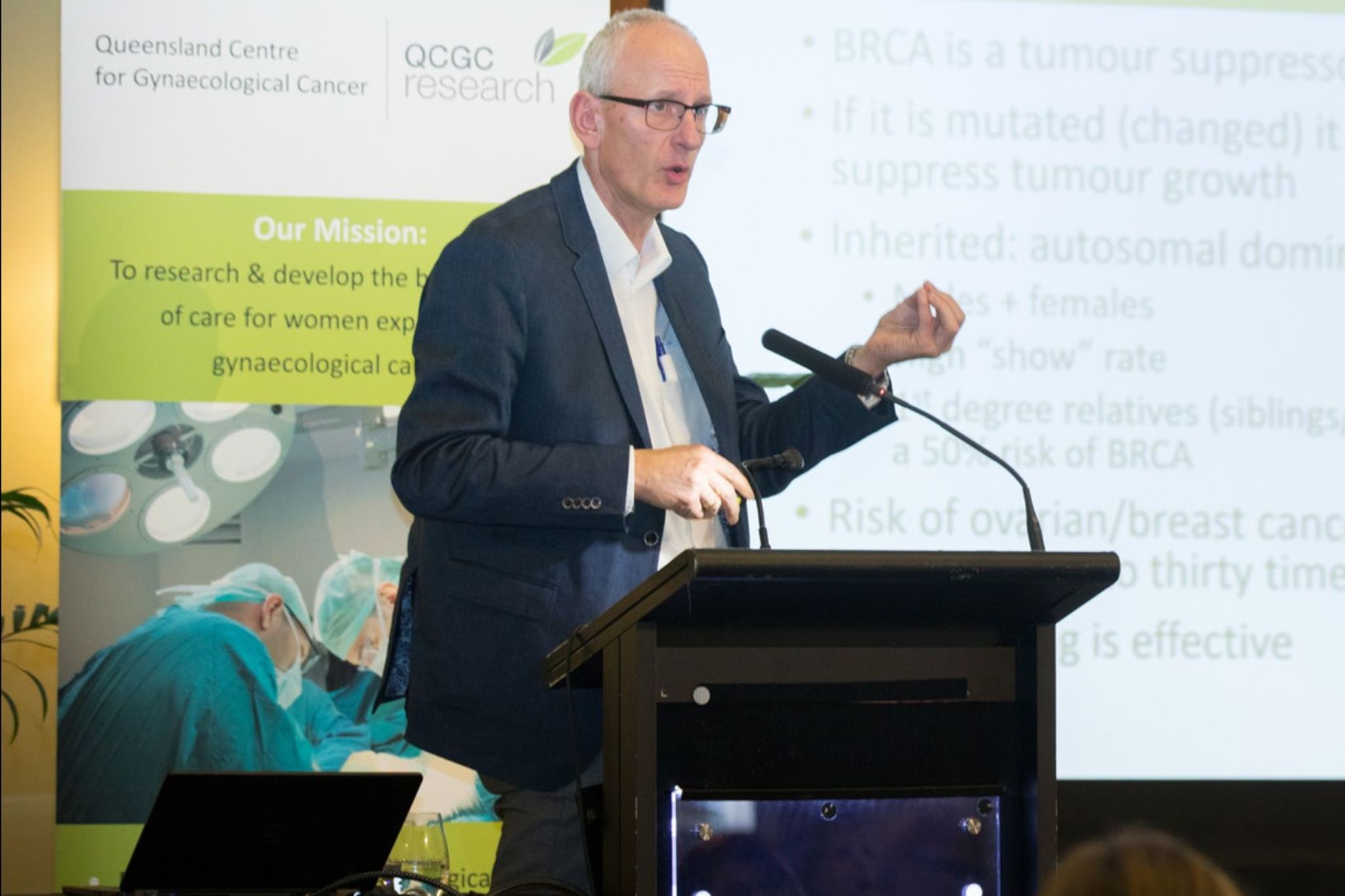 Consumer engagement in research does not end once a trial concludes. Patients who have participated in QCGC Research trials continue to receive invitations to patient symposiums and newsletters that outline research progress and other topics that will be of interest to women whose lives have been affected by gynaecological cancer.
Another important engagement strategy for both patients and QCGC Research is the establishment of consumer research panels for each of the gynaecological cancers. These panels represent the needs of cancer consumers and help set directions/priorities for future projects. It gives women and/or their carers an opportunity to provide significant input into finding better treatments.
QCGC Research is incredibly grateful to every single woman who enrols as a participant on a research trial. The research team listens, records and reviews every comment, thought, suggestion offered. One voice added to others is too powerful to ignore or mute.
"The QCGC Research team is humbled by the trust shown to us by every single woman who enrols on a research trial. We repay that trust by continuing to engage with our consumers well after each trial concludes. QCGC Research wouldn't exist without them." Professor Andreas Obermair, Director of QCGC Research.
Gynaecological cancer patients and survivors are not forgotten or unnoticed. Through research, their voices are collectively making a positive difference to the lives of women now and in the future.