feMMe Trial results announced to the world
Last week, Professor Andreas Obermair had the honour and privilege of sharing the findings of QCGC Research's feMMe trial to the world-wide gynaecological oncology community, at the Society of Gynecologic Oncology's (SGO) Virtual Annual Meeting on Women's Cancer.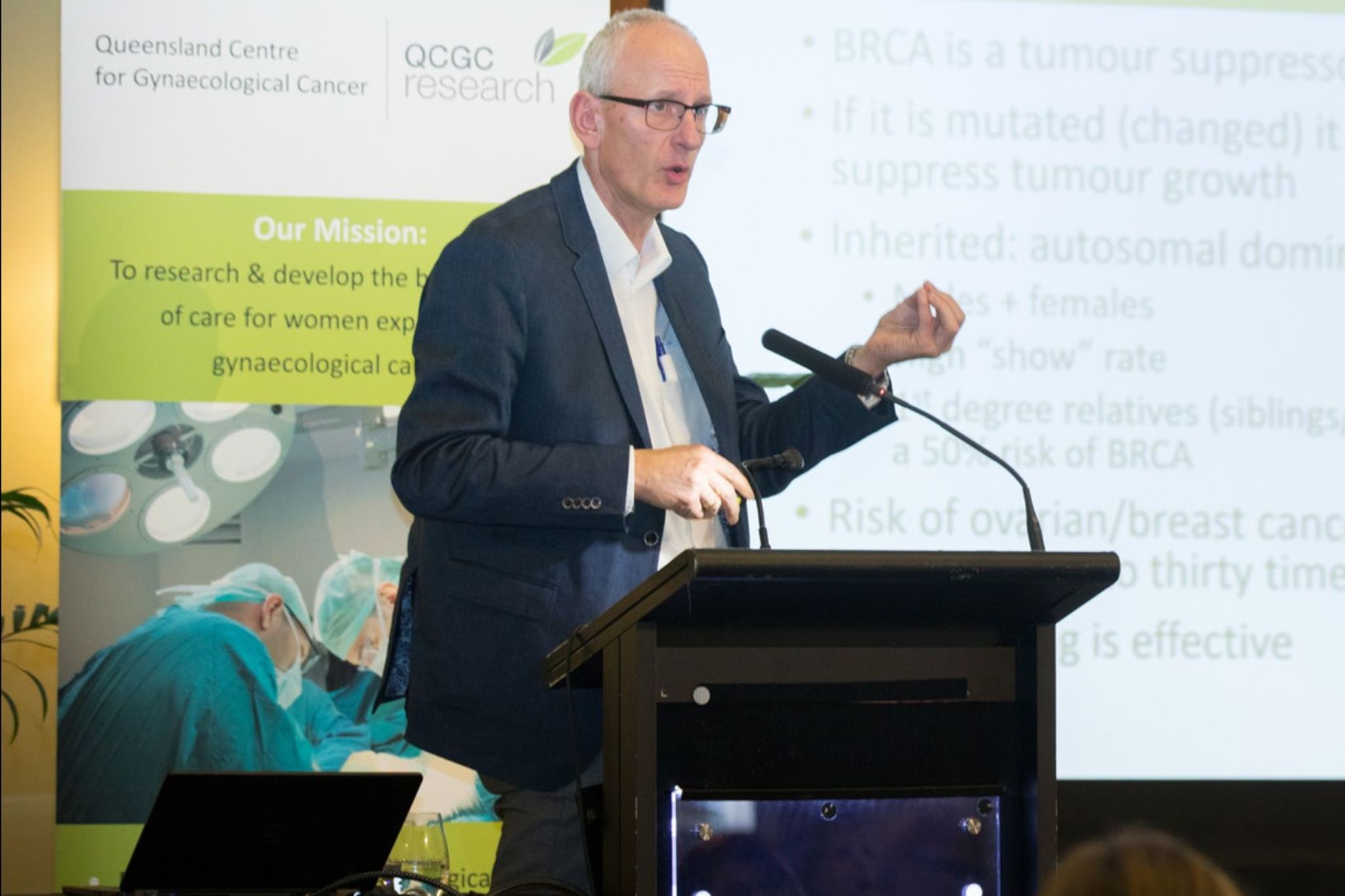 To summarise, the feMMe trial investigated whether women with endometrial cancer could be treated less invasively through the use of a common intra-uterine device to reduce the need for surgery and in some women, preserve their fertility. 165 women from 16 sites across Australia and New Zealand were enrolled in the study.

The findings shared included:
82% of women with endometrial hyperplasia with atypia (a precursor to endometrial cancer) and 42% of women with endometrial cancer responded to the new non-invasive treatment;
The new treatment was more successful when combined with weight loss (67% response rate); and
Side effects from the new treatment were few and far between.
So who will benefit most from these findings? The results will particularly benefit women diagnosed with endometrial hyperplasia with atypia or a well-differentiated endometrial cancer who have an unreasonably high risk of complications from endometrial cancer surgery; and younger women diagnosed with early stage cancer who wish to retain fertility to complete their families.
For further information on the trial read UQ's article here.  
Or read the journal publication here.