From helping women on the ward to women worldwide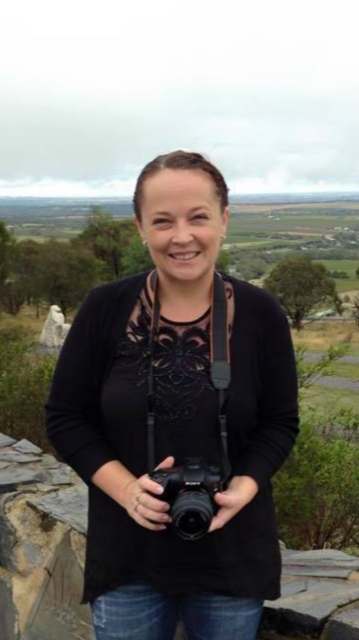 A gynaecological cancer nurse at the Royal Brisbane Women's Hospital, Vanessa Behan often took on the case manager role. Working with the gynaecological oncologists, she got to know Professor Andreas Obermair, gaining an insight into the world of research.
Vanessa said she loved being on the ward and interacting with patients, but her career goals changed after she had her daughter.
"Andreas called me twice during my maternity leave to ask if I would consider a job at QCGC Research," Vanessa said. "When I studied nursing, the research we learnt about sounded dry and uninteresting – but after having a baby, I knew it was a good time to give shift work away and try something new. It didn't take me long to realise that our research is far from dull or boring!"
Research has kept Vanessa working in the field she loves – women's health – ever since.
"In 2007, I started with QCGC Research for a few hours a week," Vanessa said. "And I have been a permanent employee since 2008. I'm still interacting with patients but in a different way".
After that Vanessa started working on the LACE trial, QCGC Research's first major clinical trial. The evidence from LACE changed treatment for women with endometrial cancer worldwide.
"I was the trial coordinator and monitor, which involved doing site visits to review the data," Vanessa said. "It was an exciting time. Ethics wanted to shut the trial down early because of adverse events in the open surgical arm, which was the standard of care at the time. As the laparoscopic approach was the intervention arm, closing the trial was not an option, and thankfully, we were able to complete it and the new approach proved to be so much better for women."
Vanessa has also seen the challenging side of clinical trials with the LACC trial.
"We anticipated that LACC would have similar outcomes to LACE, but for cervical cancer," she said. "But it proved to be the opposite."
"When the data started to become statistically significant, we had to make the call to freeze recruitment. It was a shock, but in hindsight, stopping was the right decision."
After the LACC trial closed to recruitment in 2017, Vanessa continued to follow up LACC patients for a further 4.5 years and she also worked on other smaller trials until 2021 when ENDO3 started. In 2023, ENDO3 secured major national funding.
"We have worked so hard to get to this point," Vanessa said. "It's taken time to build QCGC Research from scratch, but now we are well-known and respected.
Vanessa said she has stayed with QCGC Research for so long because the team is united by passion for women's health and inspired by Andreas' leadership.
"Andreas is one of the most determined people I know and has so many brilliant ideas. As a clinician, he continually looks for better ways to prevent, diagnose and treat gynaecological cancer," Vanessa said.
"I have learnt more about this cancer than I ever would have if I had stayed nursing on the wards, and I know our research is helping women on a grand scale. Who wouldn't want to be part of that?"