Five moments that have defined QCGC Research's path to success
Five moments that have defined QCGC Research's path to success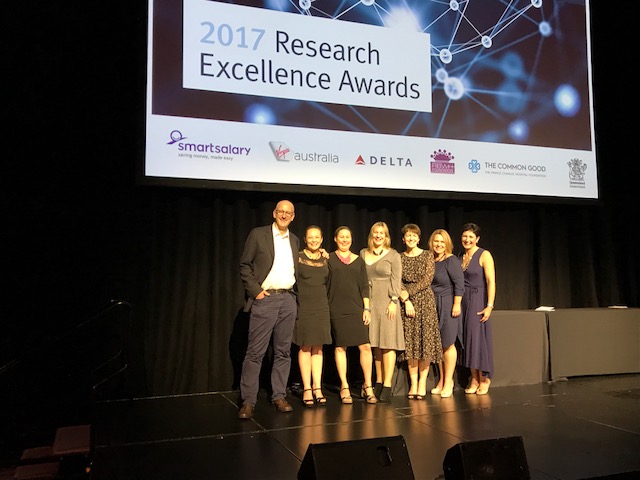 In 2023, the Queensland Centre for Gynaecological Cancer Research (QCGC Research) celebrates 20 years of clinical research that has improved treatment options for women with gynaecological cancer.
QCGC Research Director Professor Andreas Obermair reflects on the five moments that have defined the unit's journey from a tiny startup to a leading international research group, attracting the attention of healthcare professionals, patients and academics and philanthropic and national funding.
In the early 2000s, Andreas accepted a gynaecological oncologist position at the Royal Brisbane Women's Hospital on one condition – that half of his time was devoted to research. It was an unusual request for the time, but Andreas insisted. He knew that clinical practice was not enough and that he could not continue as a doctor without trying to improve the treatment options for women at large. In his home country, Austria, Andreas had seen psychiatrists conducting clinical trials that improved psychiatric care. He soon discovered that setting up a new research unit has many twists and turns.
Finding a niche

"Our first challenge was positioning the gynaecological cancer research unit," Andreas said. "We started very small, and the hospital expected we would simply analyse databases, but this wasn't the path I wanted to take as the founding director. In Brisbane, there were also research teams working in molecular medicine at the time, but no one was doing clinical trials – so that's where we landed.
"I remember workshopping the idea on a boat with Alex Crandon and John Gower out on Moreton Bay. That is when they realised I was serious about making this work."
Convincing others to back their research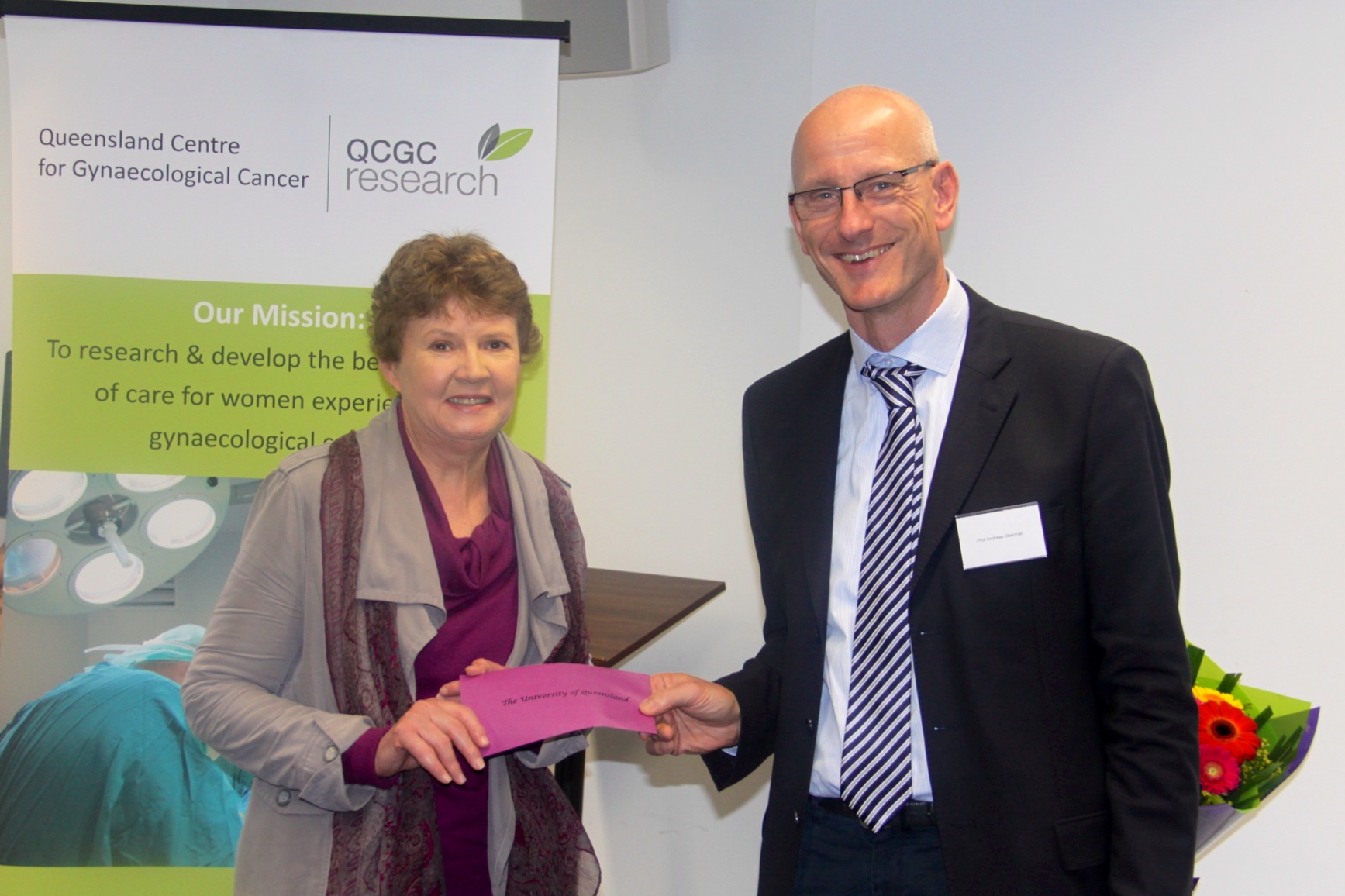 The second defining moment came as Andreas had the idea for the LACE (Laparoscopic Approach to Carcinoma of the Endometrium) trial.
"We started with small trials in uterine cancer. But for big projects, there were many objections at the beginning and little support," Andreas said. "We pitched the idea of LACE to ANZGOG and others, but no one was prepared to get behind it. I could clearly see its potential and how it would play out. So, I pushed on."
Determined to get enough funding to start the project, Andreas called a medical device company from a conference and berated them for not giving money to research projects, acknowledging that such projects had no direct benefit to their business.
"To their credit, they asked me how much I needed. Then I rang their competitor and asked them to contribute, which they did. Suddenly, we had a budget of $60,000 a year over three years. We recruited a clinical trials nurse – our first employee – and kicked off the project. Then others wanted to join the trial.
"I remember submitting the first trial data to Cancer Council Queensland. They decided to contribute some funding. Then, I went to the Queensland Government, which gave more funding than we had requested. That never happens!"
Subsequently, the team secured an NHMRC grant to expand the trial. The first results from LACE were published in Lancet Oncology in 2010, and the final results in JAMA in 2017. The research has been cited a few hundred times and has revolutionised how doctors treat women with endometrial cancer in Australia and worldwide.
Riding the lows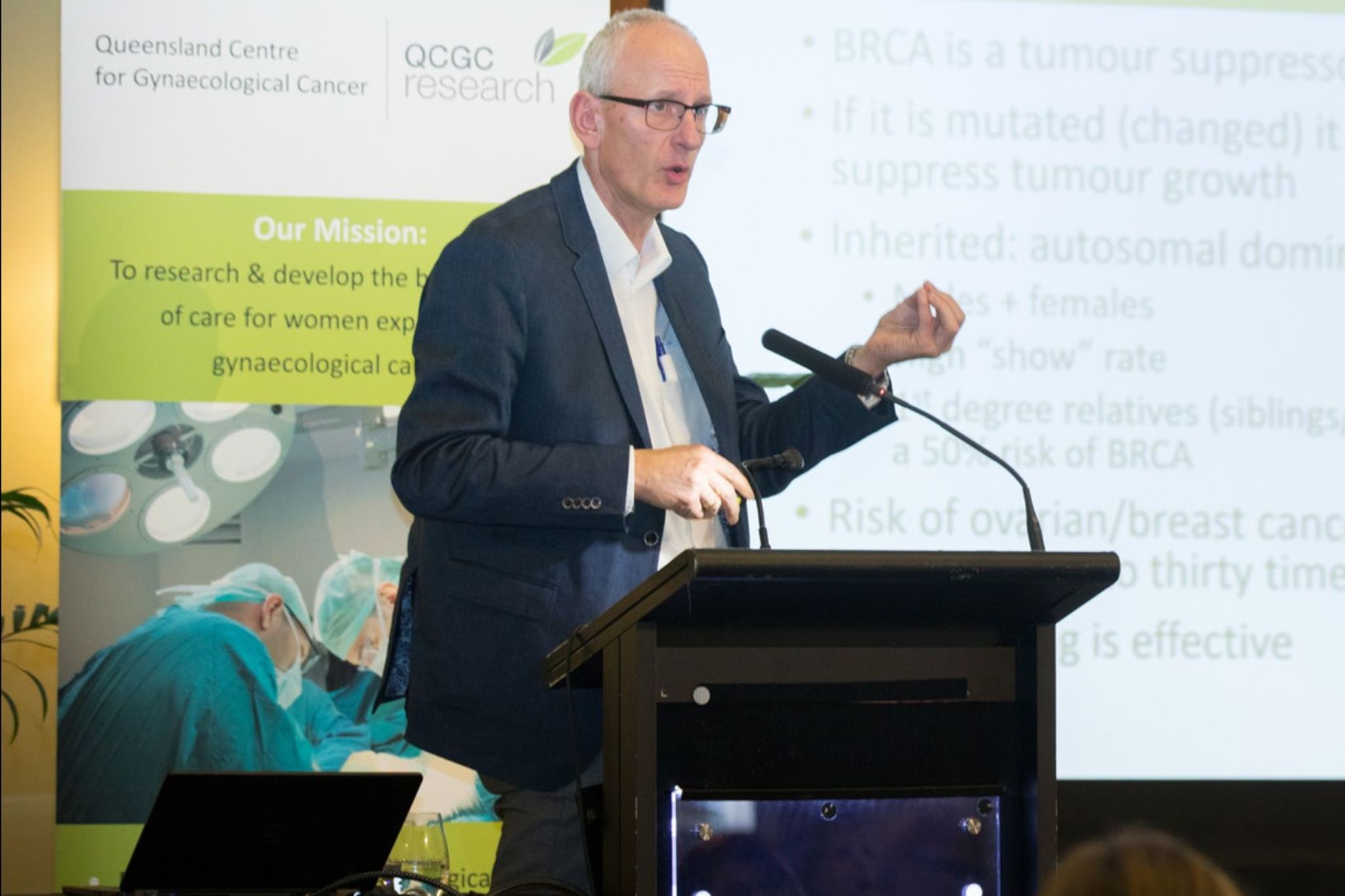 Following the success of LACE, QCGC Research embarked on LACC, a trial led by MD Anderson Cancer Center, to investigate survival outcomes from laparoscopic surgery versus the open surgery approach for women with early-stage cervical cancer. Unlike LACE, the LACC trial had unexpected adverse outcomes and was halted.
Andreas described this period as difficult, especially for a new research unit.
"During this time, the Cherish Women's Cancer Foundation was the group unconditionally supporting our research," he said. "I don't think people appreciate Cherish's role in the ongoing success of QCGC Research. Without Cherish, there were several times when we may have shut the doors. Cherish was our lifeline."
Building momentum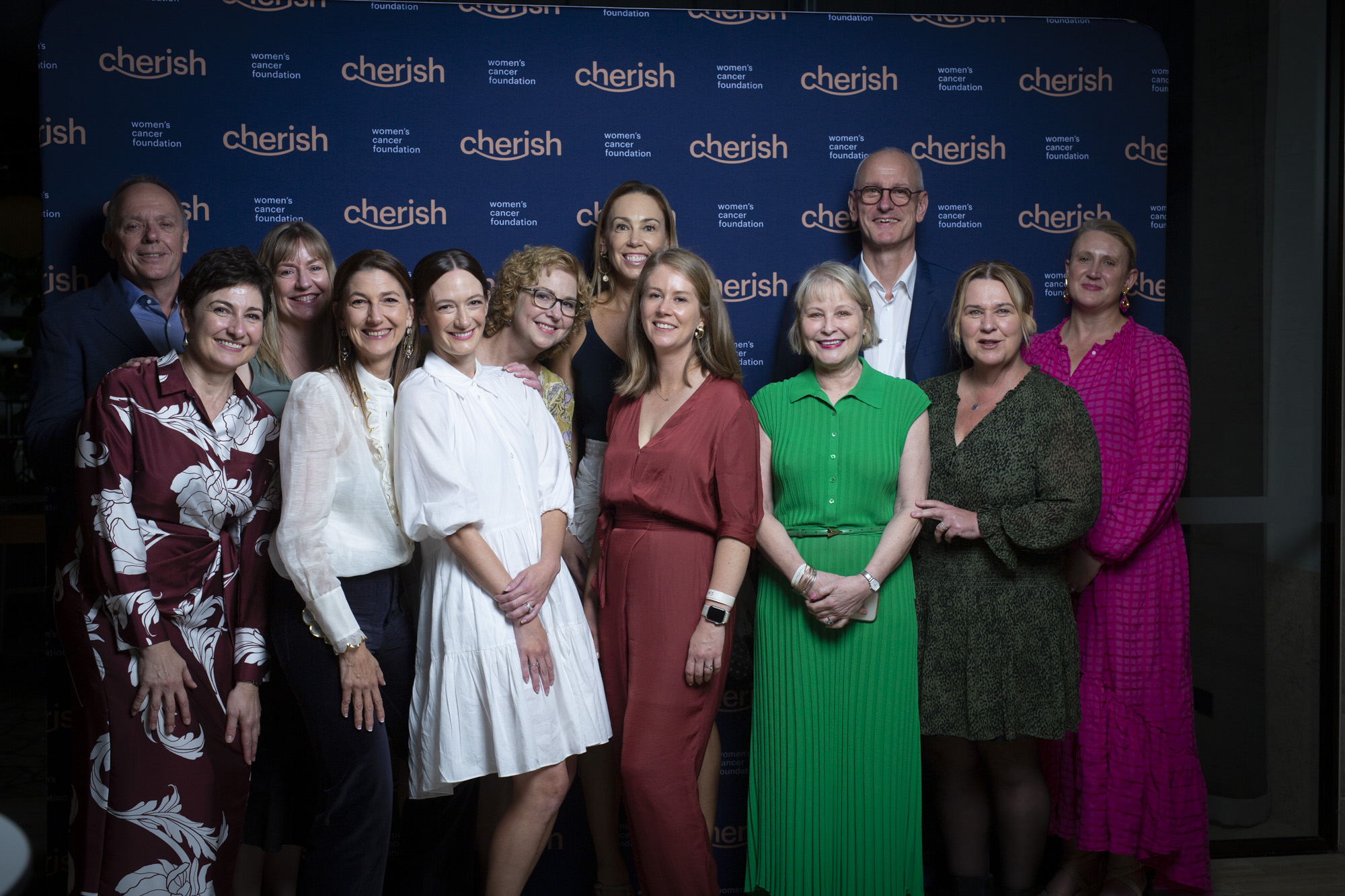 In 2018, Cherish made it possible for QCGC Research to employ their first postdoc, Dr Eva Baxter, who worked on the feMMe trial one day per week. Now Eva is working on the next iteration of this research, and in 2023, QCGC Research employed their second postdoc.
Andreas is proud to point out that QCGC Research also has enormous community support.
"National funding agencies can see the community is invested in our research through the patients who volunteer for our studies and the philanthropic support we receive," he said. "This has helped us secure competitive grants. It's taken hard work and determination, but the momentum is building."
As QCGC Research has grown, Andreas has also seen his role evolve.
"I come up with research ideas because I am not content with following the status quo," Andreas said. "But the QCGC Research team has the challenge of working out how we make these ideas a reality, and I know this is not always easy. We have a dedicated team that I'm confident will continue our work. My role is to defend them so they can get on with it."
Pushing new frontiers
From humble beginnings, the QCGC Research team now leads international clinical trials, continually pushing gynaecological cancer treatment frontiers. Gynaecological oncologists and academics seek out ways to collaborate with the team.
"Latin American researchers are the latest group seeking to be part of our grant proposals and studies," Andreas said. "We are contributing new knowledge that informs clinical practice, but we have also helped shape how research is conducted.
"Today, you cannot request clinical treatment changes based on retrospective studies, such as database analyses. To improve clinical practice, you need high-level evidence based on robust clinical trials. QCGC Research contributed to this change in our field.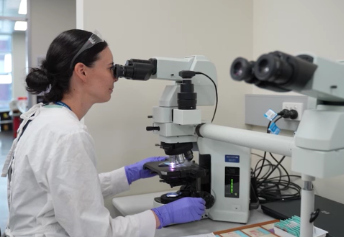 "More recently, we have also seen the shift to molecular medicine, and all our future trials will include a molecular component – like feMMe Molecular."
Twenty years on, Andreas said gynaecological cancer remains under-researched.
"Ovarian cancer mortality is unacceptably high and needs an earlier diagnostic tool. Endometrial cancer treatment still includes the removal of lymph nodes when there is no proven benefit to this approach, and the treatment for vulval cancer hasn't progressed in decades and is excessively harmful. There are researchers ready to take on research to address these gaps, but not the funding to support them."
With so much work still to be done, it is clear QCGC Research has many achievements ahead.