The Battle 2018 | Registrations Open
The Battle is a beach volleyball tournament full of fun, excitement and a little bit of competitiveness that unites people of all ages to raise money for much needed research into gynaecological cancer.  All you need to do is:
Organise your team;
Come up with a team name; &
REGISTER here now! The 'Register' Button can also be found on the right hand side of The Battle Home Page | www.thebattle.org.au
The Battle 2018 is a great way to bring your team together to raise awareness and funds for research into gynaecological cancer. All funds raised go directly to Cherish Women's Cancer Foundation research programs.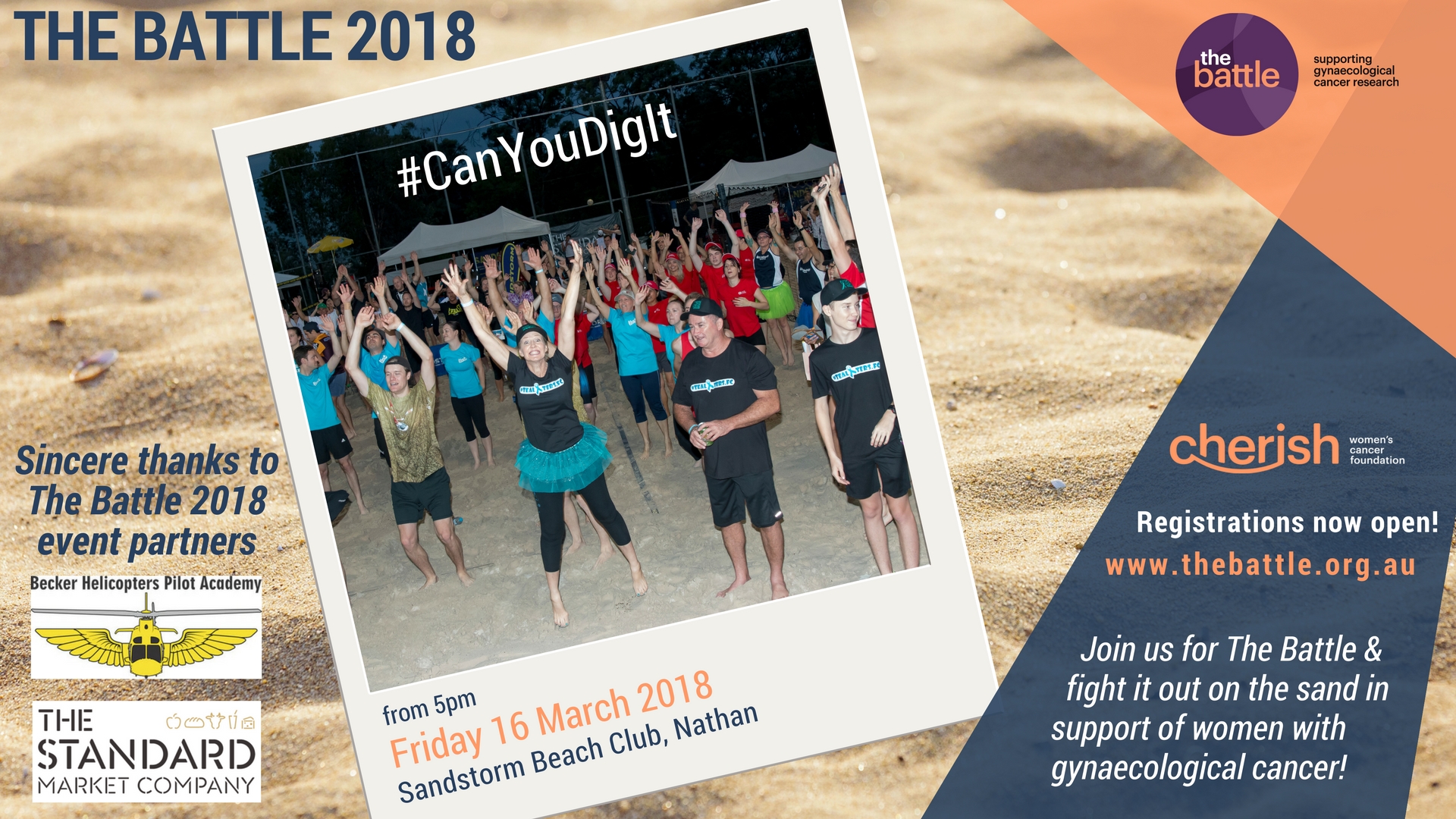 Thanks to the huge fundraising efforts of sponsors and Battle participants, Cherish Foundation has been able to jointly fund a part-time research fellow position here at QCGC Research.  The research fellow works closely with Professor Andreas Obermair writing research papers, grant applications and designing new research studies to improve the standard of treatment and care for women experiencing gynaecological cancer. 
Photo Gallery
If you haven't 'battled' before, have a look at the photos from the 2017 Battle here:
#CherishBattle #CanYouDigIt #CherishWomen