Research never happens in isolation. It draws on, inspires and informs other studies. 
We can see the growing international influence of our research in two ways - citations of our research output and invitations to speak at international conferences.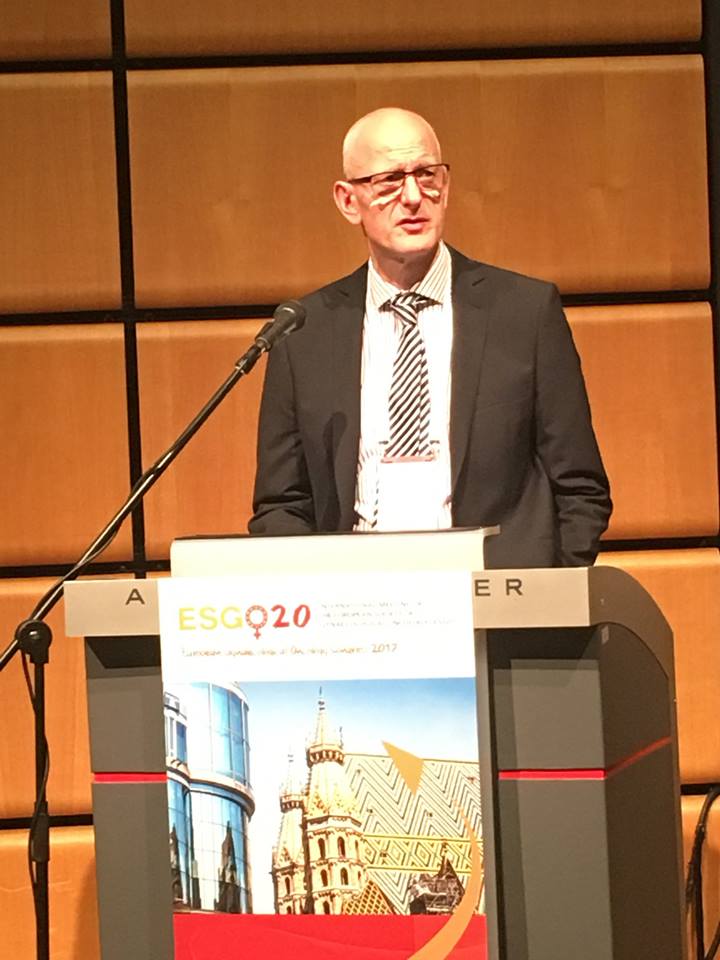 Research Output
LACE Trial
Three examples of global influence for our publication:
Janda M, Gebski V, Davies LC, Forder P, Brand A, Hogg R, Jobling TW, Land R, Manolitsas T, Nascimento M, Neesham D. Effect of total laparoscopic hysterectomy vs total abdominal hysterectomy on disease-free survival among women with stage I endometrial cancer: a randomized clinical trial. Jama. 2017 Mar 28;317(12):1224-33. https://doi.org/10.1001/jama.2017.2068
Koh WJ, Abu-Rustum NR, Bean S, Bradley K, Campos SM, Cho KR, Chon HS, Chu C, Cohn D, Crispens MA, Damast S. Uterine neoplasms, version 1.2018, NCCN clinical practice guidelines in oncology. Journal of the National Comprehensive Cancer Network. 2018 Feb 1;16(2):170-99. http://www.jnccn.org/content/16/2/170.short
Plaxe SC, Goff B, Falk SJ. Endometrial carcinoma: pretreatment evaluation, staging, and surgical treatment. https://www.uptodate.com/contents/endometrial-carcinoma-pretreatment-evaluation-staging-and-surgical-treatment
LiGHT Trial
An example of global influence for our publication:
Janda M, Armfield NR, Page K, Kerr G, Kurz S, Jackson G, Currie J, Weaver E, Yazdani A, Obermair A. Factors influencing women's decision making in hysterectomy. Patient education and counseling. 2018 Mar 1;101(3):504-10. https://doi.org/10.1016/j.pec.2017.09.006
Cole A, Sampson C, Lorgelly P. Barriers to Uptake of Minimal Access Surgery in the United Kingdom. Office of Health Economics; 2018 Mar 1.   https://www.ohe.org/system/files/private/publications/467%20-%20Consulting%20Barriers%20to%20Uptake%20of%20MAS%20%28FINAL%29.pdf
Invitations to speak at international conferences:
Professor Obermair has been invited to speak:
In July at the Indonesian Society of Gynaecological Oncology Biennial Meeting
In September at the 2018 Biennial Meeting of the International Society of Gynaecological Oncology in Kyoto, Japan 
In October at the European Society for Medical Oncology in Munich and the European Society for Gynaecological Endoscopy in Vienna.