Thank you to everyone for tuning in to the webinar on Friday night.  We have had numerous requests for the recording so here it is!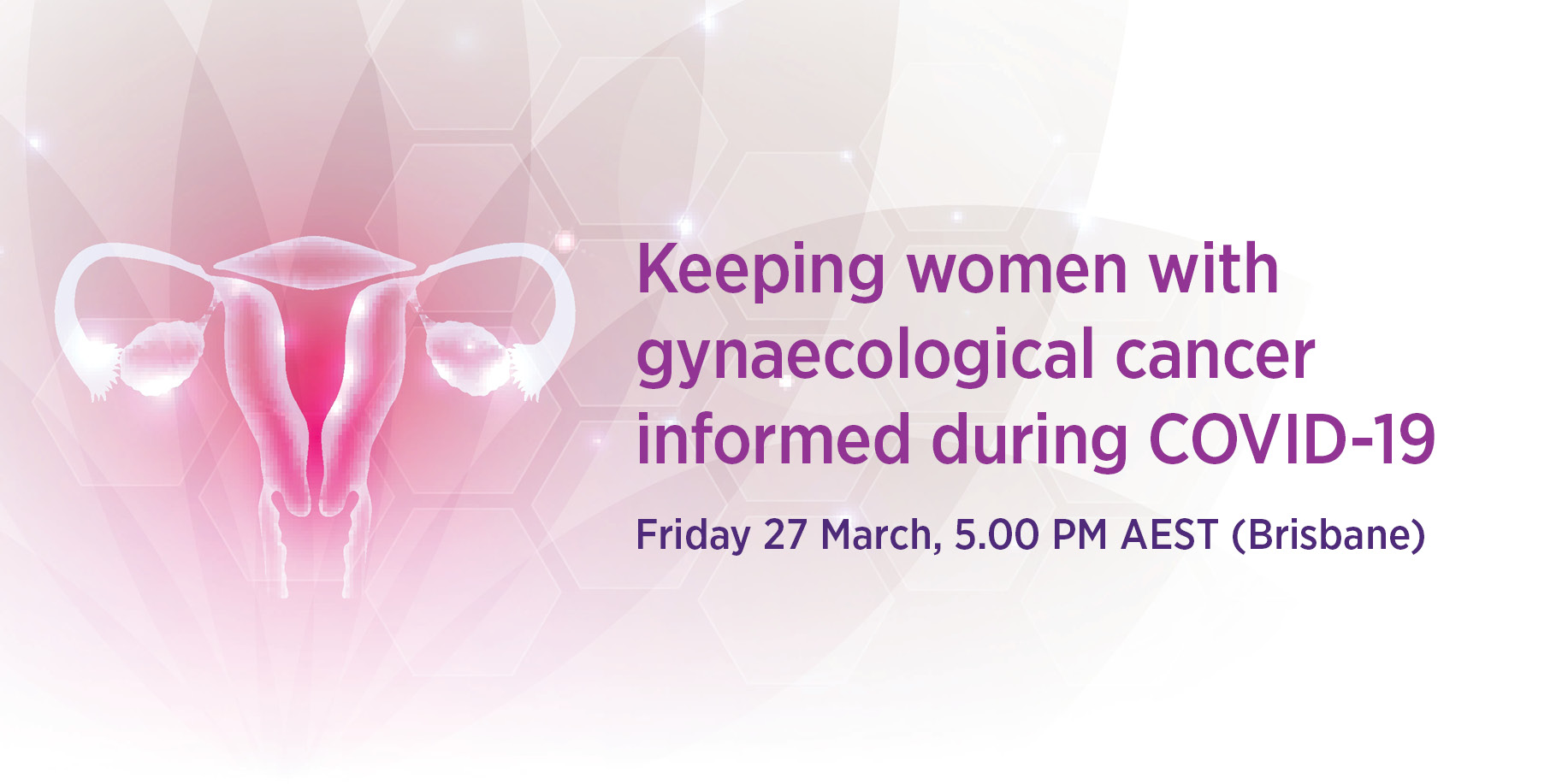 ---
Our mission is to help keep women with gynaecological cancer informed during COVID-19. Please join our FREE webinar which is open to all who are interested. The guest speakers are both Australian and international experts.
The webinar will be held Friday 27 March at 5pm Brisbane AEST. 
Download the flyer/program here. The Zoom link details are:  https://uqz.zoom.us/j/366141109
The Meeting IDis: 366 141 109
General instructions for Zoom can be found here.
Please be assured that if you cannot connect for any reason, we will be recording the webinar and will make the link available as soon as possible.