2022 QCGC Research Patient Symposium
Registration:
14 September 2022
–
14 October 2022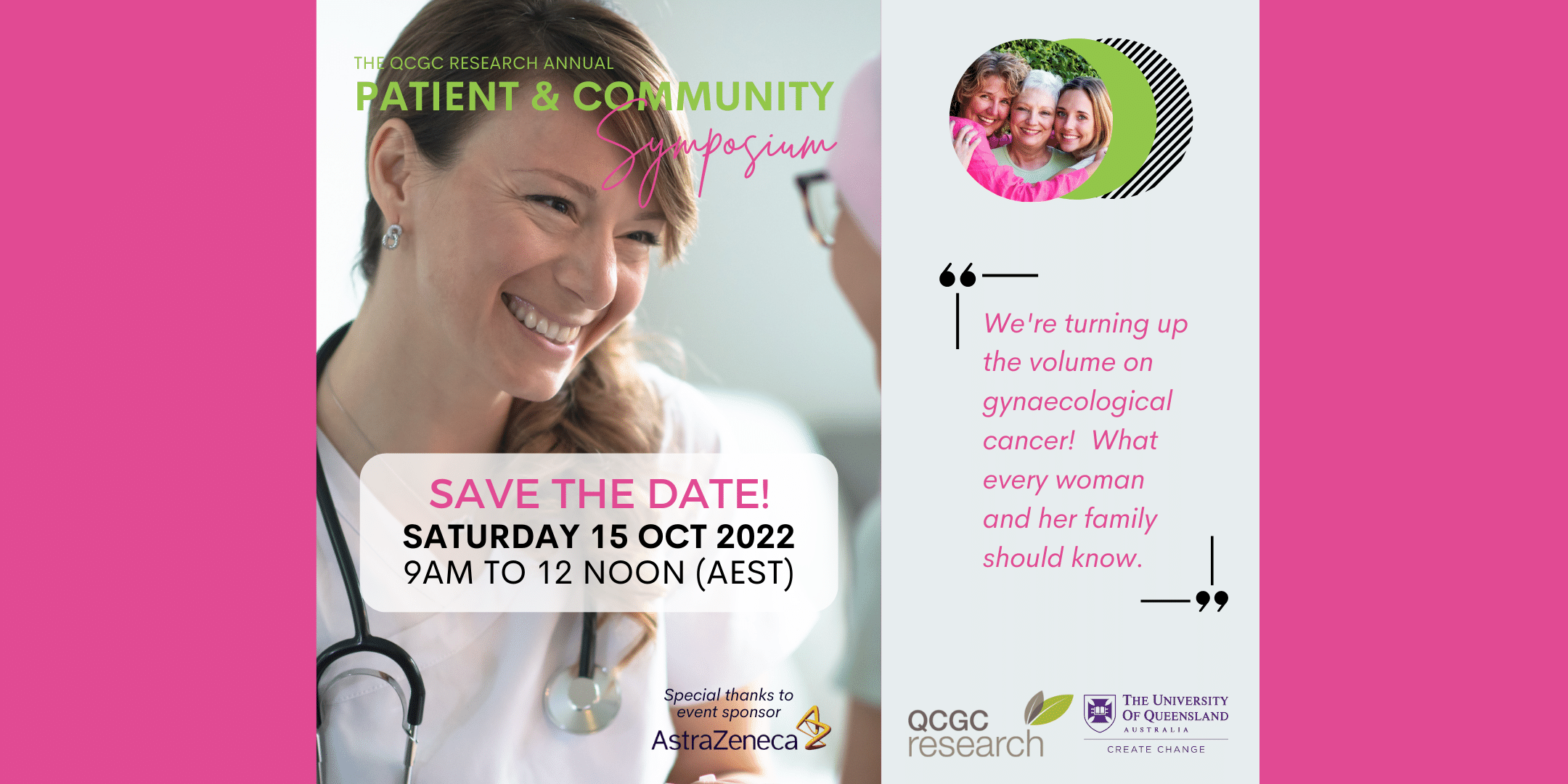 We invite you to join us for the QCGC Research 2022 Patient and Community Symposium.
Saturday 15 October, 9am to 12noon | Brisbane City Hall, Sherwood Room | 64 Adelaide Street, Brisbane 4000
We will also live-stream the Symposium for those that can't be there in person and would like to join us remotely. 

Sincere thanks to our event sponsor AstraZeneca for their ongoing support.
The theme is Turning up the volume on gynaecological cancer – what every woman and her family should know. The final program is still to be finalised but we are excited to announce and welcome guest speakers confirmed so far:
Prof Pedro Ramirez

– The University of Texas MD Anderson Cancer Centre on the Reversal of Medicine Phenomenon

Dr Kristen Moloney

– Gynaecological Oncologist at the Royal Brisbane Women's Hospital on International gynaecological cancer research projects that we should know about

Dr Rachel Collings

– Gynaecologist and Gynaecological Surgeon on Endometriosis and its link to ovarian cancer
For further information or additional questions, please email e.capaldi@uq.edu.au or call 07 3346 5031 between 9am and 5pm, Monday to Friday.