Professor Obermair is an innovative and skilled gynaecologic oncologist, surgical teacher and consumer advocate whose efforts have been rewarded yet again. His international leadership and research impact was recently acknowledged when awarded a $2.5 million Investigator Grant (funded by the National Health and Medical Research Council from 2021 to 2025) to improve the treatment options and outcomes for women with endometrial cancer.
With this grant, Andreas' research project aims to:
Help endometrial cancer patients avoid complications, improve their quality of life and minimise unnecessary cost and low-quality care for women who benefit from surgery
Preserve fertility in the growing number of young women diagnosed with endometrial cancer
Develop targeted treatments for endometrial cancer as an effective alternative to major surgery
Create robust evidence needed for changes to clinical practice.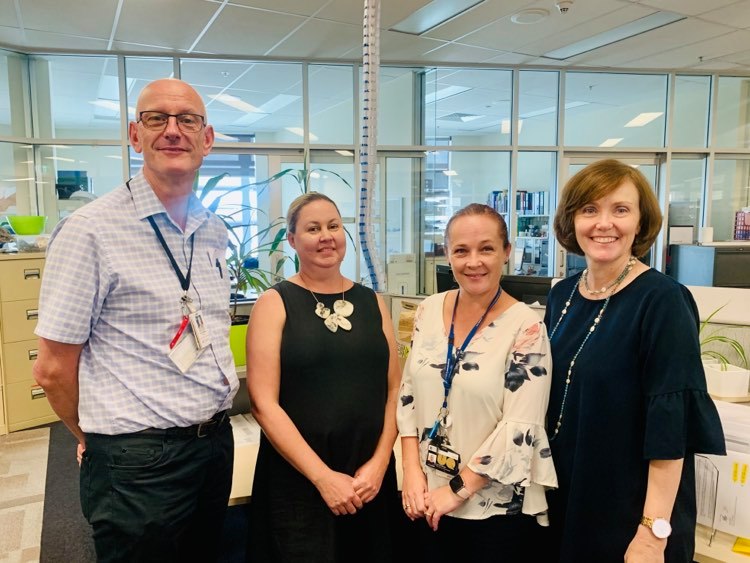 Globally approximately 400,000 women are diagnosed with endometrial cancer each year, and the strain on healthcare resources is increasing, along with patient complexity. Currently, the standard treatment for endometrial cancer includes a hysterectomy plus surgical staging.
There are two main challenges with this approach. For elderly, obese or women with multiple co-morbidities, a hysterectomy results in unacceptably high adverse effects, and for younger women, a hysterectomy removes their opportunity to have children. Also, while lymph node dissection is part of surgical staging, there is limited evidence to support its benefit to patients. Andreas and the QCGC Research team will build on world-leading, multicentre, international legacy trials, such as feMMe and ENDO-3, expanding our understanding of this disease and how best to treat it through high-level clinical trials.
Congratulations Professor Obermair on your continued contributions to improving healthcare for women diagnosed with gynaecological cancer.
For further information on our current research trials visit our current clinical trials page on our website.